Meet The Team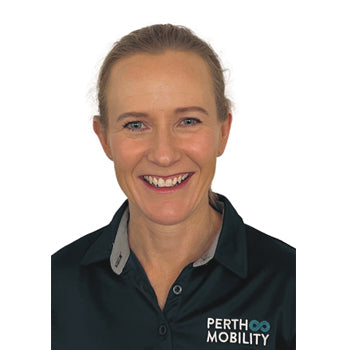 KATE SMITH
General Manager
Kate is the proud mother of two teenagers, who starts her days very early with coffee and a training session before work. She enjoys competing in triathlons and adventure races. Kate has spent many years in private business in trading, logistics and finance across several industries. She enjoys utilizing her skills in leading the Perth Mobility team to deliver quality products and a first-class experience for clients to enhance their lives and create independence.
"I love helping people achieve their goals in health, fitness, and independence. Seeing our staff providing a caring personalized equipment selection and delivery with our clients is fantastic."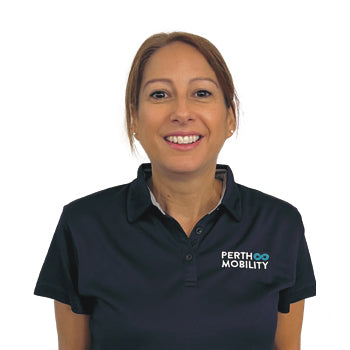 ANGELA JAMES
Business Administrator
Angela has a wealth of experience
in the adults and children's
disability sector in Australia and the UK, having worked for both the NDIS and the Department of Health and Human Services. Angela is from Melbourne and has just recently moved to Perth.
"I just love giving people the ability to get back out into the community to enjoy time with friends and family, where distance is not a restricting factor."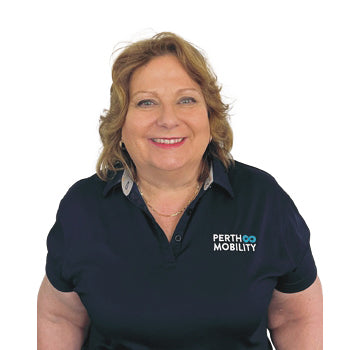 DEBBIE BORRELLO
Sales Representative
Debbie has worked with Perth Mobility for many years and is well known to our customers. Debbie has years of Assistive Technology experience and loves to find out exactly what her customers need are and works hard to figure out the best solutions for them.
"The best part of my job is seeing my customers leaving here so excited and happy about their new scooter or chair."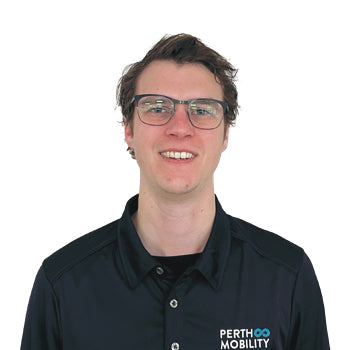 GERRY BATES
Sales Representative
Gerry has come to Perth from Canada and has a strong background in customer management and administration. He is a great listener and loves helping people achieve their goals. He is our newest team member and has already made a fantastic and fun impact on us all. When Gerry isn't looking after our customers he's out enjoying the fantastic Perth climate surfing and playing golf.
"There are so many terrific mobility options available. It's so brilliant helping clients & making such a positive impact on their independence".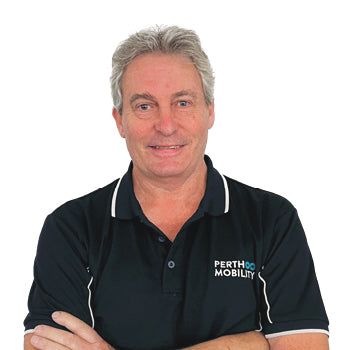 TIM HARROP
Technician
Tim is our resident 'fix it guy', he is a formally trained mechanic who has worked in both Australia and in the UK. He has many years of experience with mobility equipment and has an incredible eye for detail. He spends time with every piece of equipment ensuring that everything is just right before delivery. He is highly skilled at servicing our scooters. When not at work Tim loves getting out for a ride on his Ducati motorbike.
"Our team here is great and the equipment is top class. I love working with it and helping with the safe and efficient delivery of it to our customers."